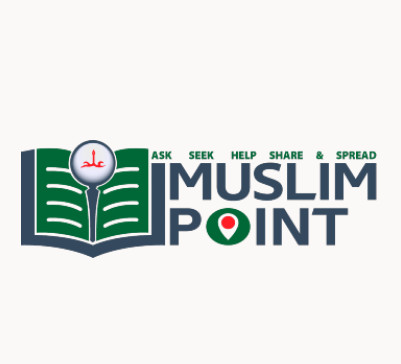 Welcome to MuslimPoint Blog, your gateway to a premium-looking blog website that encompasses a world of Islamic question/answer, Quran, and Hadith knowledge. As a leading organization dedicated to providing authentic Islamic insights, MuslimPoint presents a captivating blog platform designed to enrich your spiritual journey and deepen your understanding of Islam.
Thoughtful and Engaging Content:
At MuslimPoint Blog, we believe in the power of insightful and engaging content. Our blog is a treasure trove of thought-provoking articles, in-depth Islamic question/answer sessions, Quranic reflections, and Hadith explanations. Delve into the depths of Islamic knowledge with articles that cater to various aspects of faith, spirituality, and practical guidance.
Premium-Looking Design:
We understand that aesthetics play a vital role in user experience. The MuslimPoint Blog boasts a premium-looking design that complements the richness of its content. With an elegant layout, harmonious typography, and captivating visuals, the blog exudes sophistication and invites you to embark on a journey of enlightenment.
A Comprehensive Islamic Knowledge Hub:
MuslimPoint is your comprehensive Islamic knowledge hub, catering to seekers of all levels. Our blog serves as an extensive repository of Islamic question/answer sessions, providing answers to common queries on matters of faith, practice, and spirituality. Engage with enriching content that connects you to the essence of Islamic teachings.
Exploring the Wisdom of the Quran:
The Quran is a source of divine guidance for Muslims worldwide. At MuslimPoint Blog, dive into the teachings of the Quran with detailed explanations, reflections, and interpretations. Connect with the profound wisdom of the Quranic verses, finding solace and inspiration in the timeless words of Allah.
Unlocking the Treasures of Hadith:
Hadith provides valuable insights into the life and teachings of Prophet Muhammad (peace be upon him). Our blog offers a rich collection of Hadith explanations, showcasing the relevance of these teachings in contemporary times. Discover the treasures of Hadith and how they guide Muslims in various aspects of life.
User-Friendly Navigation:
Navigating MuslimPoint Blog is effortless. The blog features an intuitive interface, ensuring easy access to the content you seek. Browse through categories, utilize the search feature, or explore our trending articles with convenience and efficiency.
Offline Reading:
At MuslimPoint Blog, we understand the need for accessibility. With our offline reading feature, you can download your favorite articles and blog posts, ensuring uninterrupted access to Islamic knowledge even in areas with limited internet connectivity.
Join the MuslimPoint Community:
MuslimPoint Blog fosters a vibrant community of learners and seekers. Engage in meaningful discussions through comments, connect with fellow readers, and share your thoughts on the articles that resonate with you.
Welcome to MuslimPoint Blog – your window to a world of spiritual growth and Islamic knowledge. Experience the elegance of a premium-looking blog website dedicated to enriching your understanding of Islam. Join us on this transformative journey as we explore the depths of Islamic wisdom together.