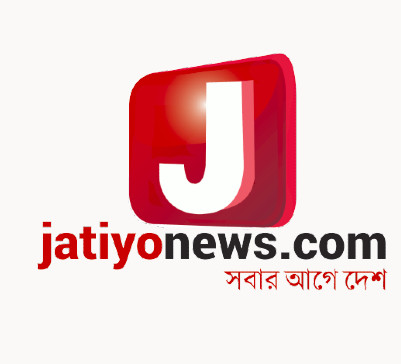 Welcome to "jatiyonews," your go-to Online Newspaper/Magazine Website, where you can stay informed, engaged, and entertained with the latest news and captivating stories. We take pride in being a reliable source of information, offering a wide range of content that caters to diverse interests and perspectives.
Your Trusted Source for News:
At jatiyonews, we believe in delivering accurate and unbiased news to keep you up-to-date with current events, both locally and globally. Our dedicated team of journalists works tirelessly to provide comprehensive and timely coverage of breaking news, politics, economy, sports, entertainment, and more. You can rely on us to present well-researched and factual information, ensuring you are well-informed about the world around you.
A Variety of Content:
We understand that our readers have diverse interests, and that's why we offer a wide variety of content beyond traditional news. Our Online Newspaper/Magazine Website features thought-provoking opinion pieces, in-depth analysis, and feature stories that delve into various aspects of society, culture, and lifestyle. Whether you're interested in current affairs, technology, arts, travel, or health, we've got you covered.
User-Friendly Interface:
Navigating jatiyonews is a breeze. Our website boasts a user-friendly interface, making it easy for you to find the information you seek. With intuitive sections and a well-organized layout, you can quickly access the latest headlines, popular articles, and trending topics. Our search functionality allows you to explore specific subjects or dive deeper into particular topics of interest.
Engaging Multimedia Content:
We believe in the power of multimedia to enhance storytelling. jatiyonews integrates engaging multimedia elements such as videos, images, and infographics to enrich your reading experience. These visuals add depth and context to the stories we present, making our website a dynamic and immersive platform for news consumption.
Community Interaction:
At jatiyonews, we value the voice of our readers. We encourage community interaction through comments and feedback, fostering open dialogue and respectful discussions. We believe in the importance of engaging with our audience, allowing you to share your perspectives and insights on the stories that matter most.
Mobile-Friendly Access:
We understand the importance of staying connected on the go. That's why jatiyonews is optimized for mobile devices, ensuring you can access our website seamlessly from your smartphone or tablet. Stay informed wherever you are, whenever you want.
A Commitment to Truth and Integrity:
As an Online Newspaper/Magazine Website, we take our responsibility to provide accurate and reliable information seriously. Our commitment to truth and integrity guides every aspect of our journalism, ensuring that you can trust jatiyonews as your credible source of news and insights.
Thank you for choosing jatiyonews as your trusted Online Newspaper/Magazine Website. We are dedicated to delivering top-quality content that informs, engages, and enriches your daily life. Explore our website, immerse yourself in compelling stories, and stay connected with the world through jatiyonews.