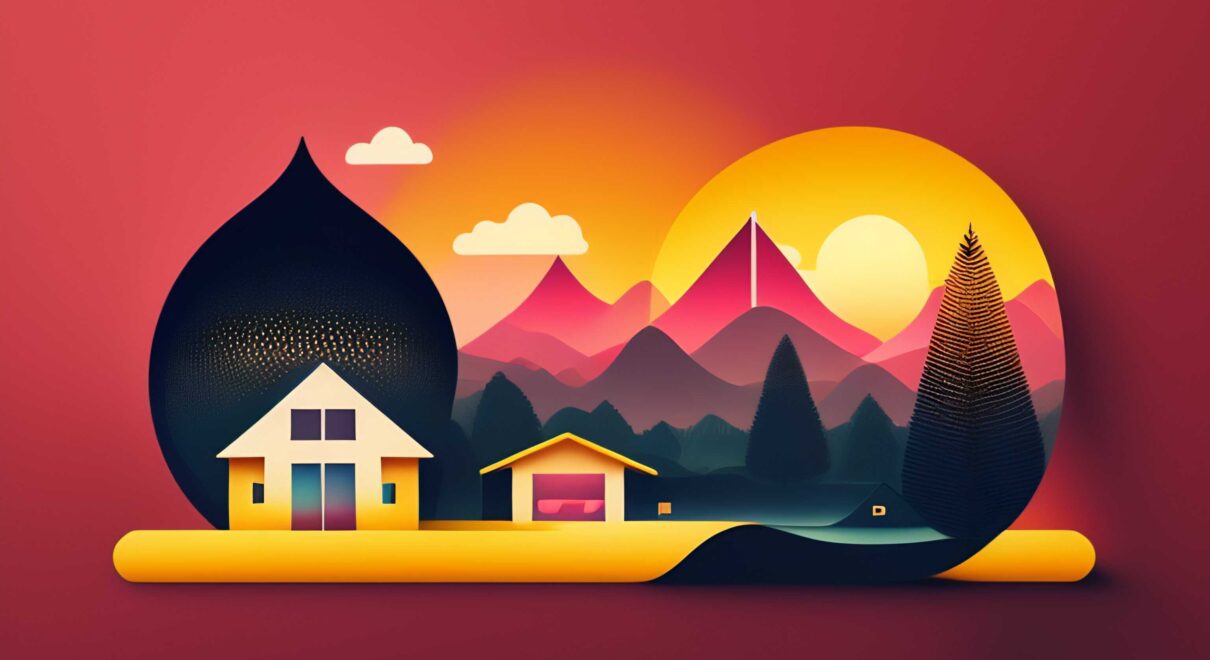 Design Anything with GiveTurn Tech Expert
Welcome to GiveTurn Tech Expert, a leading IT company offering top-tier Graphics Design services that elevate your brand's visual identity to new heights. Our team of skilled and creative designers is dedicated to bringing your visions to life with compelling and captivating graphic designs.
At GiveTurn, we understand the significance of eye-catching visuals in making a lasting impression on your target audience. Whether it's a stunning logo, engaging social media graphics, or visually appealing marketing materials, our professional graphics design service caters to all your design needs.
We take the time to understand your brand, values, and objectives, ensuring that every design we create reflects your unique identity. Our emphasis on aesthetics, coherence, and user experience results in designs that resonate with your audience and leave a memorable mark.
Our Graphics Design service extends beyond just aesthetics. We infuse creativity with strategy, aligning our designs with your marketing goals to boost brand awareness and drive customer engagement. With our designs, you can effectively communicate your brand message and create a lasting connection with your customers.
Search Engine Optimization (SEO) is at the core of our Graphics Design service. We optimize graphics for online platforms, making them search engine friendly and ensuring they rank higher in search results, thus increasing your online visibility and reach.
Whether you need graphic designs for digital marketing campaigns, website enhancements, or print materials, GiveTurn Tech Expert is your go-to partner for professional and results-driven solutions. With our expertise, you can set your brand apart from the competition and establish a strong and visually captivating presence in the digital landscape.
Experience the power of professional graphics design and witness the impact it can have on your brand's success. Contact GiveTurn Tech Expert today, and let our talented designers turn your ideas into compelling visuals that captivate, engage, and leave a lasting impression. Elevate your brand with our Graphics Design service and unlock a world of design possibilities.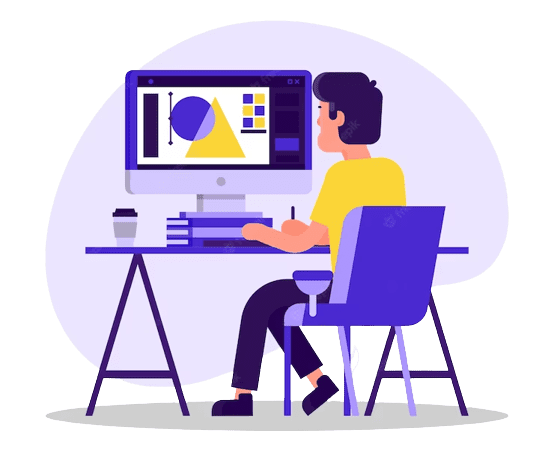 1. Custom Graphic Designs: Our Graphics Design service offers tailor-made designs that are uniquely crafted to align with your brand's identity, values, and objectives. We prioritize originality to set your brand apart.
2. Logo Design and Brand Identity: Our skilled designers create captivating logos and comprehensive brand identity packages that effectively convey your brand's personality and essence.
3. Social Media Graphics: We design eye-catching graphics optimized for various social media platforms to enhance your online presence and engagement with your target audience.
4. Marketing Collateral: From brochures and flyers to posters and banners, our Graphics Design service provides visually appealing marketing materials that leave a lasting impact on your audience.
5. Website Graphics: We enhance your website's visual appeal with stunning graphics, ensuring a cohesive and engaging user experience across all web pages.
6. User Interface (UI) Design: Our designers create intuitive and visually appealing UI designs for websites and applications, optimizing user interactions and driving higher conversions.
7. Print and Digital Advertising: We design impactful advertising materials for both print and digital platforms, enabling effective promotion of your products and services.
8. Infographics and Data Visualization: Our designers transform complex information into visually appealing infographics and data visualizations, making it easier for your audience to understand and engage with your content.
9. Packaging Design: We design compelling product packaging that not only protects your products but also entices customers to make a purchase.
10. Illustrations and Artwork: Our Graphics Design service offers custom illustrations and artwork that add a unique touch to your brand and content.
11. Motion Graphics: We create dynamic and engaging motion graphics and animations that capture attention and deliver your message effectively.
12. Brand Guidelines: We provide comprehensive brand guidelines that ensure consistent usage of your brand's design elements, maintaining brand coherence across all platforms.
13. Collaboration and Revisions: Our collaborative approach ensures that your feedback is valued, and revisions are made to perfect the designs according to your preferences.
14. High-Quality Output: Our Graphics Design service delivers designs in high-resolution formats, ensuring crisp and clear visuals across various applications.
15. Timely Delivery: We prioritize efficiency and timely delivery, ensuring that your graphic design projects are completed within agreed timelines.
16. And Many More…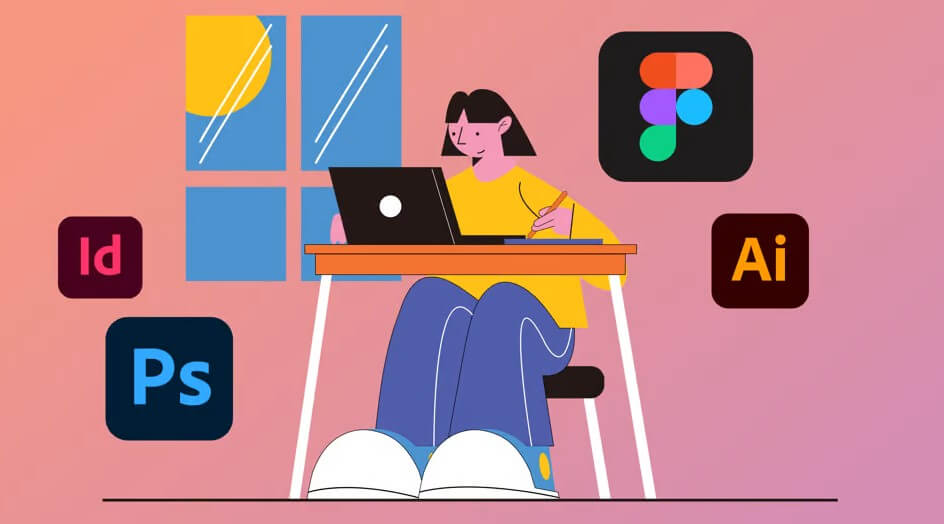 1. Graphic Design Software:
Adobe Creative Suite: A collection of industry-standard graphic design software, including Photoshop for image editing and manipulation, Illustrator for vector graphics, InDesign for layout and publishing, and XD for UI/UX design and prototyping.
2. Sketching and Drawing Tools:
Wacom Tablets: Digital drawing tablets like those from Wacom allow designers to sketch and draw directly on the screen, providing a more intuitive and precise drawing experience.
3. Typography Tools:
Font Libraries: Online font libraries provide a vast selection of typefaces that designers can use to choose the perfect typography for their designs.
Typography Software: Specialized software, such as FontLab or Glyphs, allows designers to create custom fonts and modify existing ones.
4. Color Management:
Color Pickers: Digital color pickers assist designers in selecting and managing color palettes to ensure consistent and harmonious design aesthetics.
Color Theory Resources: Online resources and tools help designers understand color theory principles and create visually appealing color combinations.
5. Image Resources:
Stock Image Libraries: Access to stock image websites offers designers a vast collection of high-quality images and visuals to enhance their designs.
Icon Libraries: Icon repositories provide a diverse range of icons and symbols that designers can integrate into their projects.
6. Collaboration Tools:
Cloud Storage and Sharing: Cloud-based storage platforms like Google Drive or Dropbox facilitate seamless collaboration and file sharing between designers and clients or team members.
Design Collaboration Platforms: Online platforms like InVision or Zeplin enable designers to share and gather feedback on design prototypes and mockups.
7. Graphic Design Plugins:
Plugins for Adobe Creative Suite: Numerous plugins extend the capabilities of Adobe software, automating tasks, and adding new features to enhance the design process.
8. Print Design Tools:
Prepress Software: Specialized software, such as Adobe InDesign, prepares print-ready files with the appropriate bleed, trim, and color settings for professional printing.
9. Vector Graphics Libraries:
Vector Stock Resources: Online libraries offer a wide range of vector graphics that designers can use to create scalable and high-quality visuals.
10. Design Inspiration Platforms:
Design Communities and Social Media: Platforms like Behance, Dribbble, and Instagram serve as valuable sources of design inspiration and trends.
11. And Many More…
We are trusted by industry leaders
Discover the more services