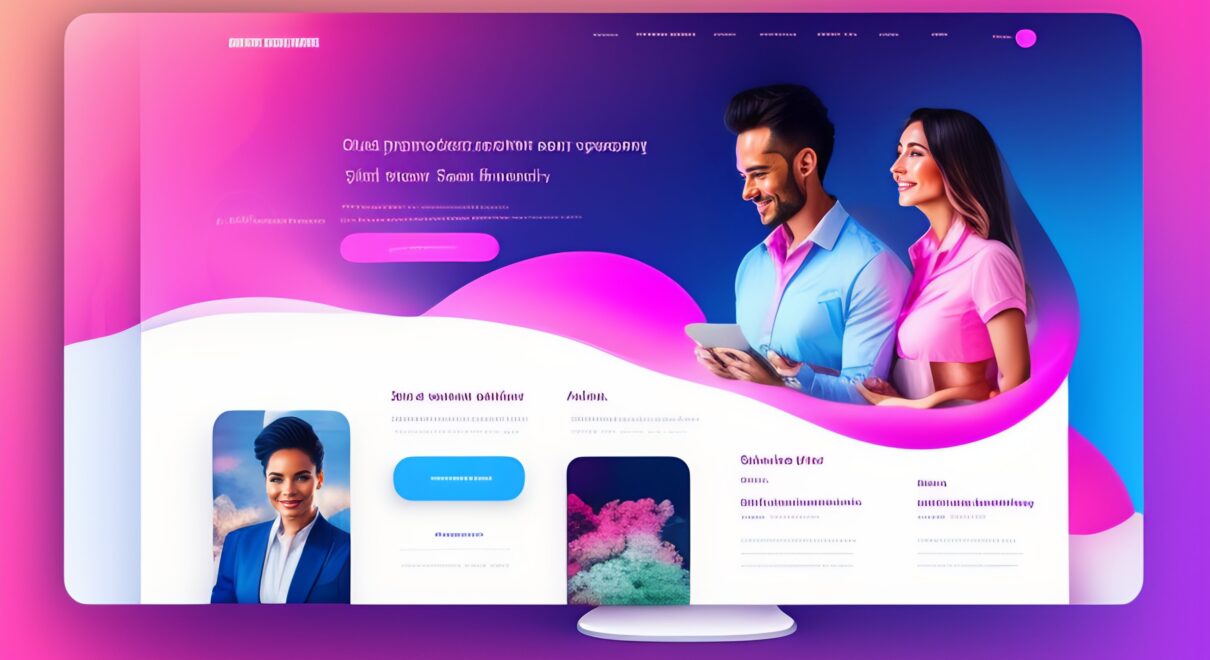 Make Design and Develop with GiveTurn Tech Expert
Welcome to GiveTurn Tech Expert, the leading IT company that specializes in professional UI/UX Design and Development services. We are passionate about crafting captivating and user-centric digital experiences that elevate your brand and engage your audience.
At GiveTurn, we understand that a visually appealing and intuitive user interface (UI) is the first step to capturing your customers' attention. Our talented UI designers are experts in creating stunning visuals that not only reflect your brand identity but also enhance the overall user experience.
But we don't stop at aesthetics. Our dedicated UX designers dive deep into understanding your users' needs, behaviors, and pain points. By conducting in-depth user research and usability testing, we ensure that your digital products are designed with the end-users in mind, resulting in seamless and enjoyable interactions.
Our UI/UX Development team collaborates closely with our designers to bring their visions to life. With a perfect balance of creativity and technical expertise, we deliver functional and responsive websites and applications that leave a lasting impression on your users.
At GiveTurn Tech Expert, we believe that a well-crafted UI/UX design is the key to unlocking your digital success. Whether you need a website that captivates visitors, a mobile app that delights users, or a software interface that enhances productivity, we've got you covered.
Our commitment to excellence extends beyond design and development. We conduct rigorous testing and quality assurance to ensure that your digital products are flawless and perform optimally across all devices and platforms.
Partner with GiveTurn Tech Expert for professional UI/UX Design and Development, and let us create exceptional digital experiences that set you apart in today's competitive landscape. Your success is our priority, and we are excited to embark on this journey of design and innovation together. Contact us today, and let's turn your ideas into extraordinary realities with our expertise and dedication.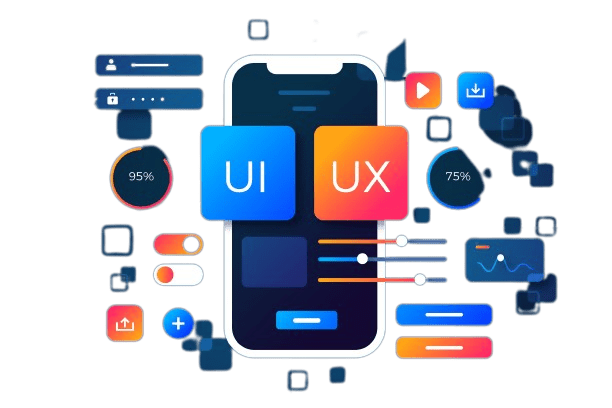 1. User-Centric Design: Our UI/UX Design and Dev service places your users at the heart of the creative process. We conduct in-depth user research to understand their needs, preferences, and pain points, ensuring that every design decision aligns with their expectations.
2. Captivating Visuals: Our talented UI designers create visually stunning interfaces that resonate with your brand identity and leave a memorable impression on your audience. We focus on aesthetics and coherence to deliver a captivating user experience.
3. Intuitive User Interface: We design intuitive user interfaces that make navigation seamless and interactions effortless. Our goal is to ensure that users can easily find what they need and complete tasks with minimal effort.
4. Responsive Design: Our UI/UX Development team ensures that your digital products are fully responsive, adapting beautifully to various devices and screen sizes. This guarantees a consistent and delightful experience for all users.
5. Usability Testing: To validate the effectiveness of our designs, we conduct extensive usability testing. This helps identify potential issues and allows us to make data-driven design improvements for optimal user satisfaction.
6. Interactive Prototyping: We create interactive prototypes that allow you to experience the user flow and functionality before development. This iterative process ensures that the final product meets your expectations.
7. Accessibility Compliance: We adhere to accessibility guidelines, ensuring that your digital products are inclusive and accessible to all users, including those with disabilities.
8. Brand Consistency: Our UI/UX designers maintain brand consistency throughout the design process, aligning the visual elements with your brand guidelines for a cohesive and recognizable identity.
9. Cross-Platform Compatibility: Whether it's a website or a mobile app, we ensure that our designs are compatible across multiple platforms, providing a seamless experience for users on various devices and operating systems.
10. Fast Loading Times: We optimize the UI/UX design to ensure fast loading times, reducing bounce rates and improving user retention.
11. Wireframing and Information Architecture: We employ wireframing and information architecture techniques to plan the layout and structure of your digital products, creating a solid foundation for the design and development process.
12. Continuous Collaboration: We believe in transparent communication and collaboration throughout the UI/UX design and development journey. Your feedback and input are valuable to us, ensuring that the end product meets your exact requirements.
13. And Many More…

1. Graphic Design Tools:
Adobe Creative Suite: Designers often use Adobe tools like Photoshop, Illustrator, and XD to create stunning visuals, icons, and graphics for the user interface.
2. Wireframing and Prototyping Tools:
Sketch: A popular tool for wireframing and prototyping user interfaces, allowing designers to create interactive mockups and workflows.
Figma: An online collaborative design tool that enables real-time collaboration, prototyping, and design system creation.
3. Design Collaboration Platforms:
InVision: A design collaboration platform that facilitates prototyping, feedback collection, and collaboration among designers and stakeholders.
Zeplin: A tool that helps bridge the gap between design and development, providing a platform for sharing design specs and assets.
4. UI Component Libraries:
Bootstrap: A widely used front-end framework that offers a set of pre-built components and styles for designing responsive and consistent user interfaces.
Material-UI: A popular React-based component library that follows Google's Material Design guidelines for creating modern and visually appealing interfaces.
5. Interaction and Animation Libraries:
GreenSock (GSAP): A JavaScript animation library that enables smooth and interactive animations for enhancing user experience.
Lottie: A library that allows designers to export animations created in Adobe After Effects and use them natively in web and mobile applications.
6. User Research and Testing Tools:
UserTesting: A platform that facilitates remote user testing and feedback collection to validate design decisions and identify usability issues.
Hotjar: A tool that provides heatmaps, session recordings, and user feedback to gain insights into user behavior and optimize the user experience.
7. Front-End Development Technologies:
HTML5, CSS3, JavaScript: Essential web technologies used to bring the UI designs to life and add interactivity to the user interface.
Front-End Frameworks: Frameworks like React, Angular, or Vue.js are commonly used to build responsive and dynamic user interfaces.
8. Collaboration and Version Control:
Git: A widely used version control system that allows teams to collaborate, manage changes, and track design and development progress.
9. Design System Tools:
Storybook: A platform for developing and documenting UI components, promoting design consistency and reusability across projects.
10. Cloud Collaboration Platforms:
Dropbox, Google Drive, or Microsoft OneDrive: Cloud-based storage and collaboration platforms that enable seamless sharing of design assets and project files.
11. And Many More…
We are trusted by industry leaders
Discover the more services