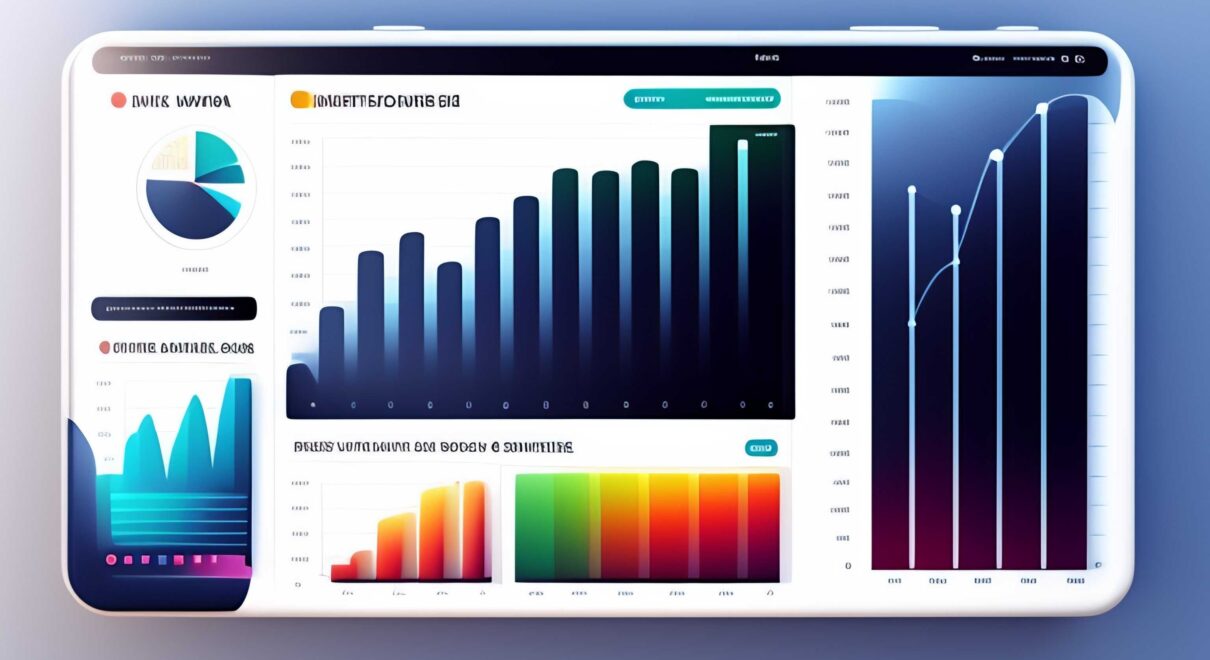 Start Digital Marketing with GiveTurn Tech Expert
Welcome to GiveTurn Tech Expert, a leading IT company offering top-notch Digital Marketing services to propel your online presence to new heights. As experts in the digital realm, we understand the dynamic nature of the digital landscape and provide comprehensive strategies to elevate your brand and drive success in the digital marketplace.
At GiveTurn, we pride ourselves on being your trusted partner in navigating the ever-evolving world of digital marketing. Our team of skilled professionals is well-versed in the latest trends and best practices, crafting customized digital marketing solutions tailored to your unique business goals.
Our Digital Marketing service encompasses a wide range of strategies, including search engine optimization (SEO), pay-per-click (PPC) advertising, social media marketing, content marketing, email marketing, and more. With our expertise, we help you reach your target audience effectively and engage them in meaningful ways.
Search Engine Optimization (SEO) is at the core of our Digital Marketing service. We optimize your website to rank higher in search engine results, attracting organic traffic and increasing your online visibility. Our data-driven approach ensures that you stay ahead of the competition and capture valuable leads.
Social Media Marketing is another key element of our service, harnessing the power of popular platforms to build your brand, engage with your audience, and foster lasting connections. We create compelling content and manage social media campaigns to maximize your brand's reach and impact.
Content Marketing is a fundamental part of our Digital Marketing strategy. Our team of talented writers develops engaging and informative content that resonates with your audience, establishing your authority in the industry and driving traffic to your website.
With our Pay-Per-Click (PPC) advertising expertise, we deliver targeted ads to your ideal customers, ensuring that your marketing budget is optimized for maximum return on investment (ROI).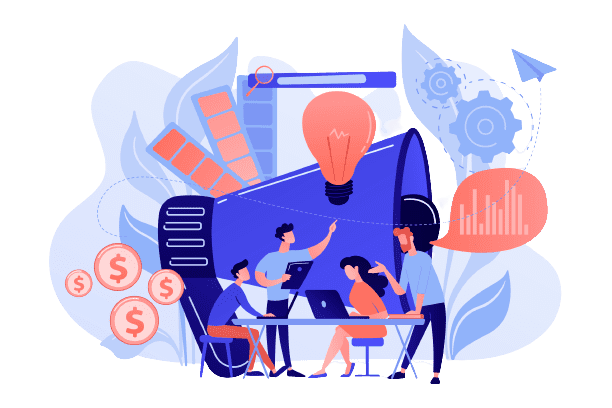 1. Search Engine Optimization (SEO): Our Digital Marketing service includes expert SEO strategies to improve your website's search engine rankings, driving organic traffic and increasing online visibility.
2. Pay-Per-Click (PPC) Advertising: We craft targeted PPC campaigns to reach your ideal audience, driving relevant traffic to your website and maximizing your ROI through effective budget management.
3. Social Media Marketing: Our skilled team leverages the power of social media platforms to build brand awareness, engage with your audience, and foster meaningful connections that drive business growth.
4. Content Marketing: Compelling and informative content is at the heart of our Digital Marketing strategy. We create valuable content that resonates with your audience, establishes your authority, and attracts potential customers.
5. Email Marketing: Our email marketing campaigns are designed to nurture leads, drive conversions, and maintain engagement with your audience, resulting in increased brand loyalty and repeat business.
6. Conversion Rate Optimization (CRO): We optimize your website and digital assets to improve conversion rates, ensuring that more visitors take the desired actions, such as making a purchase or filling out a contact form.
7. Analytics and Data-Driven Insights: Our data-driven approach enables us to analyze campaign performance and user behavior, providing valuable insights for continuous improvement and strategic decision-making.
8. Online Reputation Management (ORM): We monitor and manage your online reputation, ensuring that your brand maintains a positive image and addresses any negative feedback or reviews proactively.
9. Social Media Advertising: Our social media advertising campaigns effectively target your ideal customers, generating leads and driving traffic to your website or landing pages.
10. Local SEO and Google My Business Optimization: For businesses with a local presence, we optimize your online presence on Google My Business and local directories to attract local customers and drive foot traffic.
11. Influencer Marketing: We harness the power of influencers to amplify your brand message and reach a wider audience, leveraging their credibility to build trust and drive brand awareness.
12. A/B Testing and Optimization: We conduct A/B testing on various marketing elements to identify what resonates best with your audience and continuously optimize campaigns for better results.
13. Targeted Audience Segmentation: Our marketing strategies include audience segmentation, ensuring that your messages are personalized and relevant to specific customer segments.
14. Performance Reporting and Transparency: We provide regular performance reports, keeping you informed of campaign progress, key metrics, and ROI, ensuring complete transparency and accountability.
15. And Many More…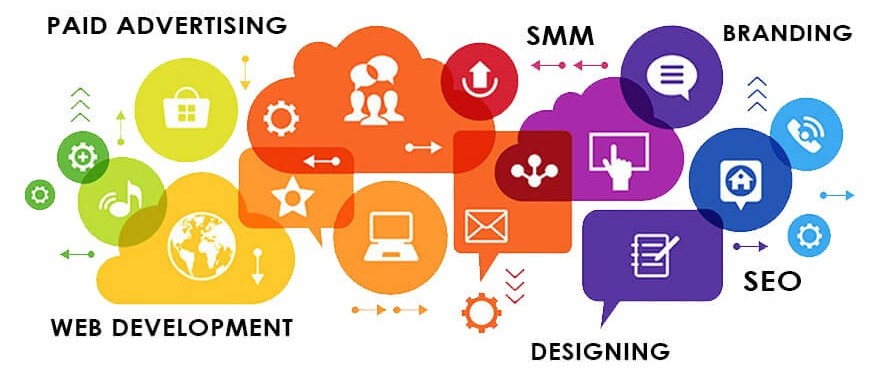 1. Customer Relationship Management (CRM) System:
A CRM system, like Salesforce or HubSpot, helps manage customer data, track interactions, and create targeted marketing campaigns based on customer behavior and preferences.
2. Marketing Automation Platform:
Marketing automation tools such as Marketo, Pardot, or Mailchimp allow marketers to automate repetitive tasks, segment audiences, and nurture leads through personalized email campaigns.
3. Content Management System (CMS):
A CMS, like WordPress or Drupal, enables easy content creation, publishing, and management, facilitating efficient website and blog updates.
4. Social Media Management Tools:
Tools such as Hootsuite, Buffer, or Sprout Social help manage multiple social media accounts, schedule posts, and track engagement across various platforms.
5. Email Marketing Software:
Email marketing platforms like Mailchimp, Campaign Monitor, or Constant Contact provide features for creating, sending, and tracking email campaigns to reach and engage the target audience.
6. Analytics and Reporting Tools:
Google Analytics and Adobe Analytics are widely used tools to track website traffic, user behavior, and campaign performance, providing valuable insights for data-driven decision-making.
7. Search Engine Optimization (SEO) Tools:
SEO tools like SEMrush, Moz, or Ahrefs assist in keyword research, competitor analysis, and website optimization to improve search engine rankings and organic traffic.
8. Pay-Per-Click (PPC) Advertising Platforms:
Platforms like Google Ads and Microsoft Advertising enable marketers to create and manage PPC campaigns, reaching target audiences through paid search and display ads.
9. Social Media Advertising Platforms:
Social media advertising platforms, such as Facebook Ads Manager, Twitter Ads, and LinkedIn Campaign Manager, allow for targeted ad campaigns on social media channels.
10. Landing Page and Funnel Builders:
Tools like Unbounce, Leadpages, or ClickFunnels enable marketers to create optimized landing pages and sales funnels to convert visitors into leads and customers.
11. Conversion Rate Optimization (CRO) Software:
CRO tools like Optimizely or VWO help marketers conduct A/B testing and optimize website elements to improve conversion rates and overall campaign performance.
12. Data Visualization and Reporting Platforms:
Tools like Tableau or Google Data Studio enable marketers to create visually appealing and interactive reports to present campaign data and performance to stakeholders.
13. Online Reputation Management (ORM) Tools:
ORM tools like Brandwatch or Mention help monitor brand mentions and sentiment across the web, enabling proactive management of online reputation.
14. And Many More… 
We are trusted by industry leaders
Discover the more services