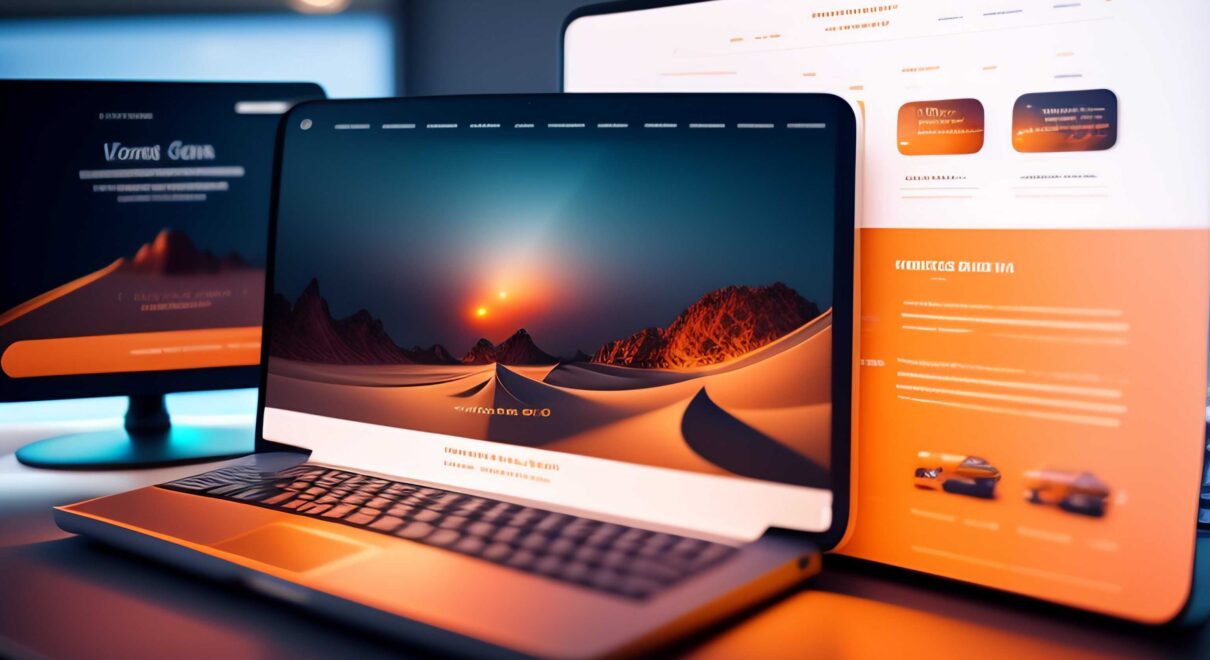 Develop Your Enterprise System with GiveTurn Tech Expert
Welcome to GiveTurn Tech Expert, a leading IT company that provides top-notch Enterprise Solutions to empower your business for success in the modern digital landscape. Our Enterprise Solutions are meticulously crafted to address the unique challenges faced by large organizations, enabling streamlined operations, enhanced efficiency, and sustainable growth.
At GiveTurn, we understand that the demands of enterprises are diverse and dynamic. That's why our dedicated team of experts works closely with you to tailor custom solutions that align perfectly with your business objectives. Whether you need robust ERP systems, scalable CRM platforms, or cutting-edge business intelligence tools, our Enterprise Solutions cover a wide spectrum of business needs.
With years of experience and a deep understanding of industry trends, we are well-equipped to deliver state-of-the-art solutions that optimize your business processes and drive innovation. Our holistic approach ensures that our Enterprise Solutions integrate seamlessly with your existing systems, maximizing productivity and minimizing disruptions.
Our commitment to professionalism and excellence is reflected in every aspect of our service. From the initial consultation to implementation and ongoing support, we prioritize open communication and transparency, keeping you informed and engaged throughout the development process.
Search Engine Optimization (SEO) is ingrained in our Enterprise Solutions description, ensuring that your business is easily discoverable online. With our SEO-friendly approach, your enterprise gains a competitive edge in the digital space, attracting more potential customers and fostering brand visibility.
Partner with GiveTurn Tech Expert for professional Enterprise Solutions that propel your business forward and unlock its full potential. Experience the power of cutting-edge technology, seamless integration, and unmatched expertise as we pave the way for your enterprise's success.
Contact GiveTurn Tech Expert today and take the first step towards transforming your enterprise into a future-ready powerhouse. Elevate your business with our Enterprise Solutions and embrace a future of innovation and growth.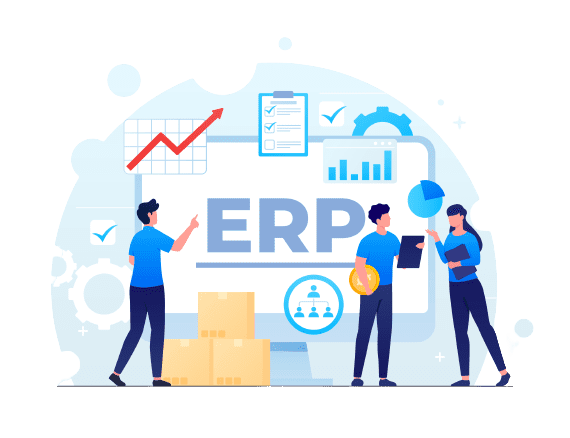 1. Customized Solutions: Our Enterprise Solutions service offers tailor-made solutions that cater to the unique needs and challenges of your organization, ensuring a perfect fit for your business processes.
2. Scalability and Flexibility: We design our solutions to be scalable and flexible, allowing your enterprise to adapt and grow effortlessly as your business expands and evolves.
3. Integration Expertise: Our team of experts excels in seamless integration of our Enterprise Solutions with your existing systems, ensuring a smooth transition and minimal disruptions to your operations.
4. Robust ERP Systems: Our Enterprise Solutions include powerful Enterprise Resource Planning (ERP) systems that centralize and streamline key business processes, from finance and human resources to inventory and supply chain management.
5. Scalable CRM Platforms: We provide cutting-edge Customer Relationship Management (CRM) platforms that optimize customer interactions, enhance sales processes, and improve customer satisfaction and retention.
6. Business Intelligence and Analytics: Our Enterprise Solutions offer advanced Business Intelligence (BI) and analytics tools that provide actionable insights, empowering data-driven decision-making and fostering business growth.
7. Cloud Solutions: We leverage cloud technology to offer scalable and cost-effective solutions that provide remote access to critical data and applications, enhancing collaboration and productivity across your enterprise.
8. Security and Compliance: Security is paramount in our Enterprise Solutions. We implement robust security measures to safeguard your sensitive data and ensure compliance with industry standards and regulations.
9. Mobile Accessibility: Our solutions are designed with mobile accessibility in mind, enabling your workforce to access essential business tools and information on the go, promoting productivity and responsiveness.
10. Enterprise Mobility Solutions: We offer enterprise mobility solutions that enable efficient management of mobile devices, applications, and data, ensuring a secure and seamless mobile experience for your workforce.
11. Business Process Automation: Our Enterprise Solutions integrate automation to streamline repetitive tasks and optimize workflows, reducing manual effort and improving overall efficiency.
12. Ongoing Support and Maintenance: With our Enterprise Solutions, you can count on continuous support and maintenance, ensuring your systems run smoothly and stay up-to-date with the latest advancements.
13. Performance Optimization: We conduct performance analysis and optimization to ensure that our solutions deliver exceptional performance and meet the demands of your enterprise's day-to-day operations.
14. User Training and Adoption: We provide comprehensive user training and adoption programs to empower your employees to make the most of our Enterprise Solutions, maximizing their efficiency and productivity.
15. And Many More…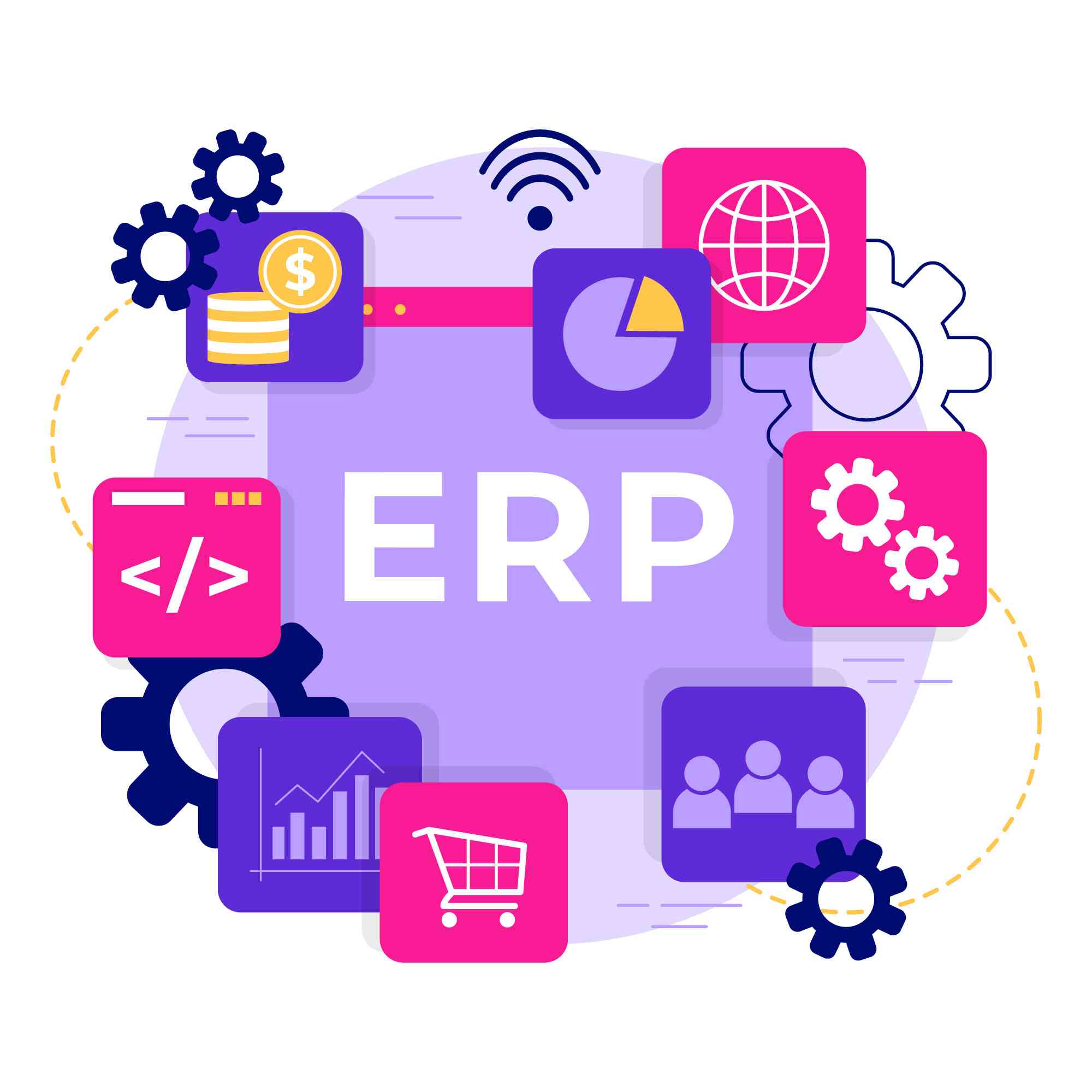 1. Enterprise Resource Planning (ERP) Systems:
ERP systems like SAP, Oracle E-Business Suite, or Microsoft Dynamics provide a centralized platform to integrate and manage various business processes, including finance, human resources, procurement, and inventory management.
2. Customer Relationship Management (CRM) Platforms:
CRM platforms such as Salesforce, Microsoft Dynamics 365, or Zoho CRM enable enterprises to efficiently manage customer interactions, sales pipelines, and marketing efforts, fostering improved customer engagement and loyalty.
3. Business Intelligence and Analytics Tools:
Business Intelligence tools like Tableau, Power BI, or Qlik provide advanced analytics and reporting capabilities, enabling enterprises to derive meaningful insights from their data and make data-driven decisions.
4. Cloud Infrastructure and Services:
Cloud platforms such as Amazon Web Services (AWS), Microsoft Azure, or Google Cloud offer scalable and flexible infrastructure, facilitating cost-effective and remote access to applications and data.
5. Integration Middleware:
Integration middleware solutions like MuleSoft, Dell Boomi, or IBM Integration Bus enable seamless integration between various applications and systems, ensuring data flow and consistency across the enterprise.
6. Security and Compliance Solutions:
Security tools and solutions like Cisco Firepower, Palo Alto Networks, or McAfee provide robust security measures to protect enterprise data and networks, ensuring compliance with industry standards and regulations.
7. Mobile Application Development Platforms (MADP):
MADPs such as OutSystems, Mendix, or Kony facilitate the development of mobile applications, empowering enterprises to create mobile-friendly solutions for their workforce and customers.
8. Business Process Management (BPM) Software:
BPM software like Appian, Pega, or IBM BPM automates and streamlines complex business processes, enhancing efficiency and reducing manual efforts.
9. Content Management Systems (CMS):
Enterprise-grade CMS like Sitecore, Adobe Experience Manager, or Drupal enable efficient content management and delivery, ensuring a consistent and personalized user experience across digital channels.
10. Enterprise Mobility Management (EMM) Solutions:
EMM solutions like VMware Workspace ONE, Microsoft Intune, or BlackBerry Unified Endpoint Manager ensure secure management of mobile devices, applications, and data within the enterprise.
11. Data Warehousing and Database Management Systems (DBMS):
Data warehousing solutions like Amazon Redshift, Google BigQuery, or Snowflake facilitate storage and management of large volumes of structured and unstructured data, supporting analytics and reporting.
12. Virtualization and Containerization Technologies:
Virtualization platforms like VMware vSphere or Microsoft Hyper-V and containerization technologies like Docker enable efficient resource allocation and management, ensuring scalability and agility in enterprise solutions.
13. And Many More…
We are trusted by industry leaders
Discover the more services