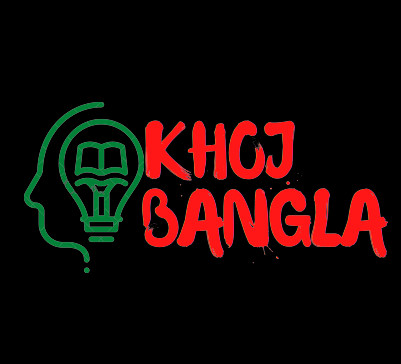 You will get all the daily essential things in this "Khoj Bangla" Application. So install it and start your day right now.
There are several categories included here. Some of them are mentioned below:
1. Books
2. Videos
3. Chat Room
4. Website list
5. Waj
6. TV Show
7. Newspaper list
8. Prokrito Islam Video Series
9. Social media link
10. E-Commerce
More….
Welcome to "Khoj Bangla," the ultimate application that brings you all your daily essential needs right at your fingertips. Whether you're seeking knowledge, entertainment, social connections, or online shopping, Khoj Bangla has it all. Download the app now and jumpstart your day with convenience and efficiency.
Discover the diverse categories available on Khoj Bangla, designed to cater to your every requirement:
1. Books: Dive into a world of literature and knowledge with a wide selection of books. From fiction to non-fiction, academic to self-help, Khoj Bangla offers an extensive library for book enthusiasts.
2. Videos: Stay entertained and informed with an array of captivating videos. Explore educational content, entertainment, and informative documentaries, all available at your fingertips.
3. Chat Room: Connect with like-minded individuals in the interactive chat room feature. Engage in discussions, share ideas, and form new friendships.
4. Website List: Access a curated list of valuable websites covering a range of topics from education, news, technology, and more. Khoj Bangla ensures you have easy access to reliable online resources.
5. Waj: Immerse yourself in soulful Waj, as Khoj Bangla offers a collection of devotional content that can enrich your spiritual journey.
6. TV Show: Don't miss out on your favorite TV shows. Stay updated with the latest episodes and catch up on missed ones through the TV Show section.
7. Newspaper List: Stay informed with a comprehensive list of newspapers, delivering the latest news, opinions, and current affairs right to your device.
8. Prokrito Islam Video Series: For those interested in learning more about Islam, the Prokrito Islam Video Series provides insightful content to deepen your understanding.
9. Social Media Link: Stay connected with your favorite social media platforms. Access links to your accounts and keep in touch with friends and family.
10. E-Commerce: Enjoy a seamless shopping experience with the E-Commerce section. Explore a variety of products and shop for your daily essentials from the comfort of your home.
With Khoj Bangla, you can access all these categories effortlessly, making your daily routine more enjoyable and productive. The app is your one-stop solution for entertainment, education, information, and social interactions.
Don't wait any longer – install Khoj Bangla now and unlock the power of convenience and accessibility. Start your day on the right note with Khoj Bangla – where everything you need is just a tap away.