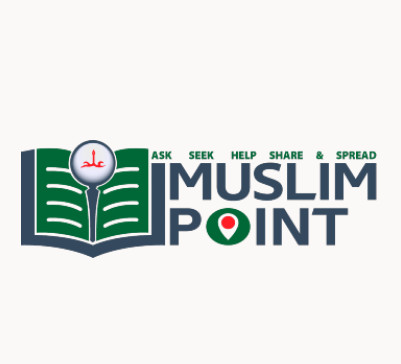 Welcome to the MuslimPoint Android App, your gateway to a comprehensive Islamic question/answer, Quran, and Hadith app, thoughtfully designed to enrich your spiritual journey and deepen your understanding of Islam. As a leading organization in providing Islamic knowledge, MuslimPoint is proud to present our app on the Google Play Store, bringing invaluable resources and insights directly to your Android devices.
Explore the Beauty of Islam:
With the MuslimPoint Android App, you can explore the beauty of Islam at your fingertips. Immerse yourself in a vast collection of Islamic questions and answers, delve into the teachings of the Quran, and discover the wisdom of Hadith. Whether you are seeking guidance, seeking answers, or simply looking to deepen your knowledge, our app is your trusted companion.
A Comprehensive Question/Answer Platform:
MuslimPoint is dedicated to providing answers to your Islamic questions. Our app houses a rich repository of questions and answers on various aspects of Islam, covering diverse topics such as faith, prayer, fasting, and more. Find clarity and enlightenment as you explore the depths of Islamic knowledge.
Embrace the Teachings of the Quran:
The Quran is the divine source of guidance for Muslims worldwide. Through the MuslimPoint app, you can access the Quran with translations and interpretations, enabling you to gain a deeper understanding of its profound teachings. Engage with the timeless wisdom of the Quran and find solace and inspiration in its verses.
Discover the Wisdom of Hadith:
Hadith offers valuable insights into the life and sayings of the Prophet Muhammad (peace be upon him). In the MuslimPoint app, explore a rich collection of Hadiths, providing you with authentic guidance and principles to apply in your daily life. Unlock the profound wisdom of Hadith and its relevance in contemporary times.
User-Friendly Interface:
We believe that accessing Islamic knowledge should be simple and user-friendly. The MuslimPoint Android App boasts an intuitive interface, making it easy to navigate and find the content you seek. With user-friendly features and smart search options, accessing Islamic resources has never been easier.
Offline Access:
We understand that access to the internet may not always be available. With the MuslimPoint app, you can download Islamic questions, Quranic verses, and Hadiths for offline access, ensuring you can continue to seek knowledge even when connectivity is limited.
Regular Updates and Enhancements:
The MuslimPoint app is a dynamic platform that receives regular updates to provide you with the latest Islamic resources, scholarly insights, and relevant content. Stay connected with the evolving world of Islamic knowledge and continue your journey of learning and growth.
Join the MuslimPoint Community:
The MuslimPoint app fosters a vibrant community of seekers, scholars, and enthusiasts of Islamic knowledge. Engage in discussions, share your thoughts, and connect with like-minded individuals who share your passion for learning and exploration.
Experience the Beauty of Islam:
Download the MuslimPoint Android App from the Google Play Store and embark on a journey of discovery and spiritual growth. Experience the beauty of Islam through a platform that offers profound insights, answers to your questions, and a deeper connection to your faith.
Welcome to the MuslimPoint Android App – your gateway to an Islamic question/answer, Quran, and Hadith app that enriches your spiritual life. Experience the transformative power of knowledge and join our community of learners and seekers as we explore the depths of Islamic wisdom together.