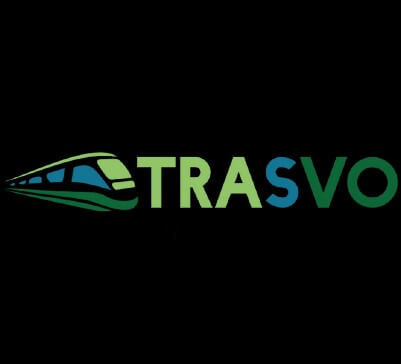 Welcome to Trasvo, the ultimate B2B Marketplace with Multi-Vendor E-Commerce Functionality. Trasvo is a dynamic platform that revolutionizes business-to-business transactions, connecting buyers and sellers in a seamless and efficient digital marketplace.
A Comprehensive B2B Marketplace:
Trasvo is your one-stop destination for B2B transactions. Our platform hosts a wide range of products and services from various sellers, offering businesses an extensive selection to meet their diverse needs. From raw materials to finished goods, Trasvo caters to a multitude of industries, fostering a thriving business ecosystem.
Empowering Sellers with Multi-Vendor E-Commerce:
We empower sellers to set up their virtual storefronts on Trasvo. Our Multi-Vendor E-Commerce functionality allows vendors to showcase their products and services to a global audience. With a user-friendly vendor dashboard, sellers can efficiently manage inventory, track sales, and interact with potential buyers.
Efficient and Streamlined Transactions:
Trasvo streamlines the B2B buying and selling process. Our platform facilitates smooth transactions, reducing complexities and time-consuming processes. From product inquiries to negotiations and payments, Trasvo ensures a hassle-free experience for all participants.
Verified Sellers and Quality Assurance:
At Trasvo, we prioritize trust and reliability. Our platform features verified sellers who undergo a thorough vetting process to ensure credibility and authenticity. Quality assurance mechanisms are in place to uphold product standards and ensure customer satisfaction.
Secure and Confidential Business Environment:
We understand the importance of data security and confidentiality in the B2B space. Trasvo employs robust security measures to safeguard sensitive information, providing businesses with a safe and private environment to conduct their transactions.
Personalized Buying Experience:
Trasvo personalizes the buying experience for each business. Our smart algorithms recommend relevant products and services based on buyer preferences and historical data. Tailored solutions make it easier for buyers to find what they need quickly and efficiently.
Efficient Supplier Discovery:
Discovering reliable suppliers is crucial for successful B2B transactions. Trasvo simplifies supplier discovery, enabling businesses to connect with reputable vendors worldwide. Expand your supplier network and access a vast pool of potential partners.
Real-Time Communication and Support:
Trasvo fosters seamless communication between buyers and sellers. Our platform provides real-time messaging and support, allowing businesses to resolve queries, negotiate terms, and build strong business relationships.
Join the Trasvo B2B Marketplace:
Experience the power of Trasvo's B2B Marketplace with Multi-Vendor E-Commerce Functionality. Whether you are a buyer looking for quality products or a seller seeking to expand your reach, Trasvo offers unparalleled opportunities for growth and success in the world of B2B commerce.
Welcome to Trasvo, where B2B transactions are redefined. Start your journey to elevated business collaborations and transformative growth with us. Join the Trasvo community and discover a world of endless possibilities in the B2B marketplace.