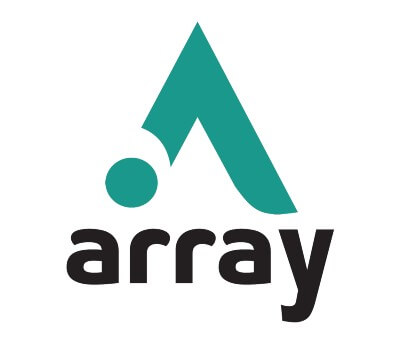 Array, founded in 2018, is a prominent clothing brand based in the United Arab Emirates that has swiftly captured the attention of fashion enthusiasts by redefining everyday basics through their collection of elevated essentials. With a strong emphasis on quality and a commitment to sustainability, Array has quickly become a go-to destination for those seeking premium clothing that seamlessly blends style, comfort, and affordability.
At the core of Array's ethos lies a desire to fill the gap in the market for clothing that not only looks and feels great but also aligns with eco-conscious values. The brand recognizes the importance of responsible fashion and strives to make a positive impact on the environment through its sustainable practices.
Array takes great pride in offering a diverse range of clothing options, from wardrobe staples to trendy pieces, all meticulously designed and crafted with precision and attention to detail. Each garment embodies a perfect balance of modern aesthetics and timeless appeal, making them suitable for various occasions and lifestyles.
The brand's dedication to quality is evident in the selection of premium materials used in their garments, ensuring longevity and comfort. The craftsmanship and design philosophy combine to create pieces that not only look fantastic but also stand the test of time.
As advocates of sustainability, Array places a strong emphasis on environmentally friendly practices throughout their supply chain. From sourcing eco-friendly fabrics to employing ethical manufacturing processes, the brand takes every step possible to reduce its ecological footprint.
Despite their commitment to premium quality and sustainability, Array remains committed to keeping their clothing affordable. By doing so, they make fashion-forward and eco-conscious choices accessible to a broader audience, promoting the idea that style and sustainability can go hand in hand without compromising affordability.
In a relatively short span of time, Array has managed to make a significant impact in the fashion industry, winning the hearts of customers who seek stylish and sustainable clothing without breaking the bank. As a UAE-based brand, Array has not only garnered local support but has also earned recognition on the international stage, proving that their vision of redefining everyday basics through elevated essentials resonates with a global audience.
In summary, Array stands as a trailblazing UAE clothing brand that stands out for its commitment to quality, sustainability, and affordability. By offering premium clothing that aligns with eco-conscious values, Array has successfully carved a niche for itself in the fashion world, attracting customers who seek both style and substance in their wardrobe choices.